Coffee from Honduras
Coffee is an important economic sector and major export for Honduras. In fact, it accounts for 26% of the country's agricultural gross domestic product (GDP) and 5% of its total GDP. The coffee sector also provides most of the country's employment. Honduras is one of the five largest coffee exporting countries in the world today, with around 5% of global coffee production. Germany is the main market for Honduran coffee, although other European countries and the US are also important target markets.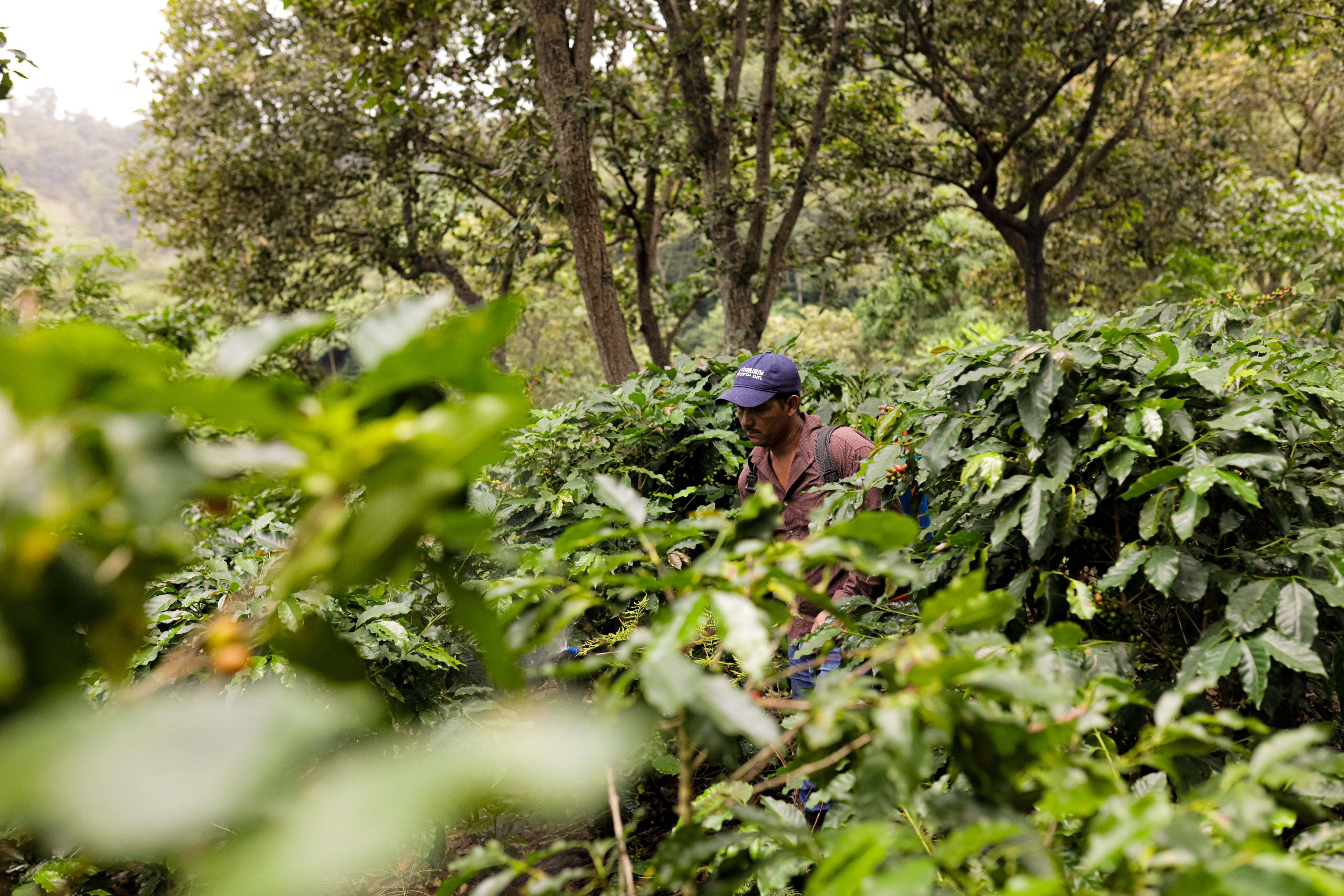 New legislation requires transparent supply chains
Corporate due diligence has become an important issue in the EU and especially in Germany. It is about ensuring the transparency and traceability of products and supply chains to guarantee environmental and social standards are upheld. Furthermore, the EU is currently adopting Deforestation Regulation (EUDR). In future, companies will also have to prove that their products (coffee, palm oil, soy, beef, cocoa, natural rubber and forest products) are free from forest degradation and deforestation. Forest monitoring and traceability play an important role in this. It is a crucial step in protecting the world's forests and preserving the rights of indigenous peoples.
To ensure that cooperatives in Honduras benefit from these developments, the GIZ project, PROCAMBIO II, is supporting and helping them to introduce the INATrace traceability solution in their businesses. This digital solution is making supply chains in Honduras more transparent and traceable.
"Using INATrace in our data collection system represents clear progress: moving from paper records and lots of Excel sheets to a database where all our traceability information is available at any time."
INATrace in Honduras and elsewhere
Based on a successful INATrace pilot in Rwanda in 2020, the tool has been gradually rolled out in Honduras since 2021. During the initial phase, three cooperatives in western Honduras were trained in the use of INATrace, along with three coffee roasters as their contractual partners. The central aim was to adapt INATrace to the processes and needs of the Honduran coffee supply chains. These INATrace adjustments are always made in accordance with the Principles for digital Development and are established in collaboration with its users INATrace enables cooperatives to do away with paper or Excel-based systems and digitise their processes, creating total transparency. They also retain control of their own data, which strengthens their negotiating position in relation to their coffee customers.
"Using the INATrace traceability tool enables us as a cooperative to improve all the traceability processes for the coffee made by our producers, to comply with international regulations, to reinforce transparency and trust among our customers and to position ourselves internationally as an innovative Honduran cooperative."
The use of INATrace has been further extended and encouraged in Central America since 2022. The main focus is on continuously improving and expanding the system. For example, ease of use is being improved for users with little previous digital knowledge and an app is being developed that allows coffee beans to be logged as soon as they are delivered to the coffee washing stations. New functions for the polygon mapping of farmers' field boundaries are also being developed, as well as satellite-based forest monitoring. In future, it will be possible to use INATrace to prove that coffee recorded with this method has no connection to deforestation. Another objective is to introduce INATrace in other countries such as Costa Rica and the Dominican Republic and use it for other agricultural products, such as fruit.